Do you wish to launch a new website?
Are you looking for an SEO checklist to help you increase your organic traffic and website ranking?
If so, this ultimate SEO checklist will make your goal much easier and more successful.
Topping the first position on the search engine result pages can feel like a one-in-a-million shot, especially when your competitors are already ranking. However, the stress is over now because this ultimate SEO checklist for a new website has been crafted pragmatically to smoothen your web building and help you secure overall performance. This SEO checklist contains step-by-step comprehensive guidelines to optimize your website, achieve high search engine rankings, and drive more traffic. 
Here are the key considerations
:
    SEO Basics Checklist

    Keyword Research Checklist

    Technical SEO Checklist          

    On-page SEO  Checklist

    Content Checklist

    Off page/Link building SEO Checklist
The objective of the SEO Basic checklist is to help you begin with the plugins and tools that will allow you to monitor your website's performance to rank in the search engines
1. 
Set up Google Search Console (GSC)
 Google Search Console, also known as Google Webmaster Tools, is the best SEO tool for monitoring how Google views your website, including everything from clicks to impressions to CTR percentage and average page position.


The primary step involved in setting up is to verify your website by adding (HTML) code (on the website) and submitting your sitemap for indexing. In turn, Search Console provides reports on web search appearance, HTML improvements, increased organic search traffic, monitored link reports, Google index, web crawling and page experience.
2. Set up Bing Webster Tools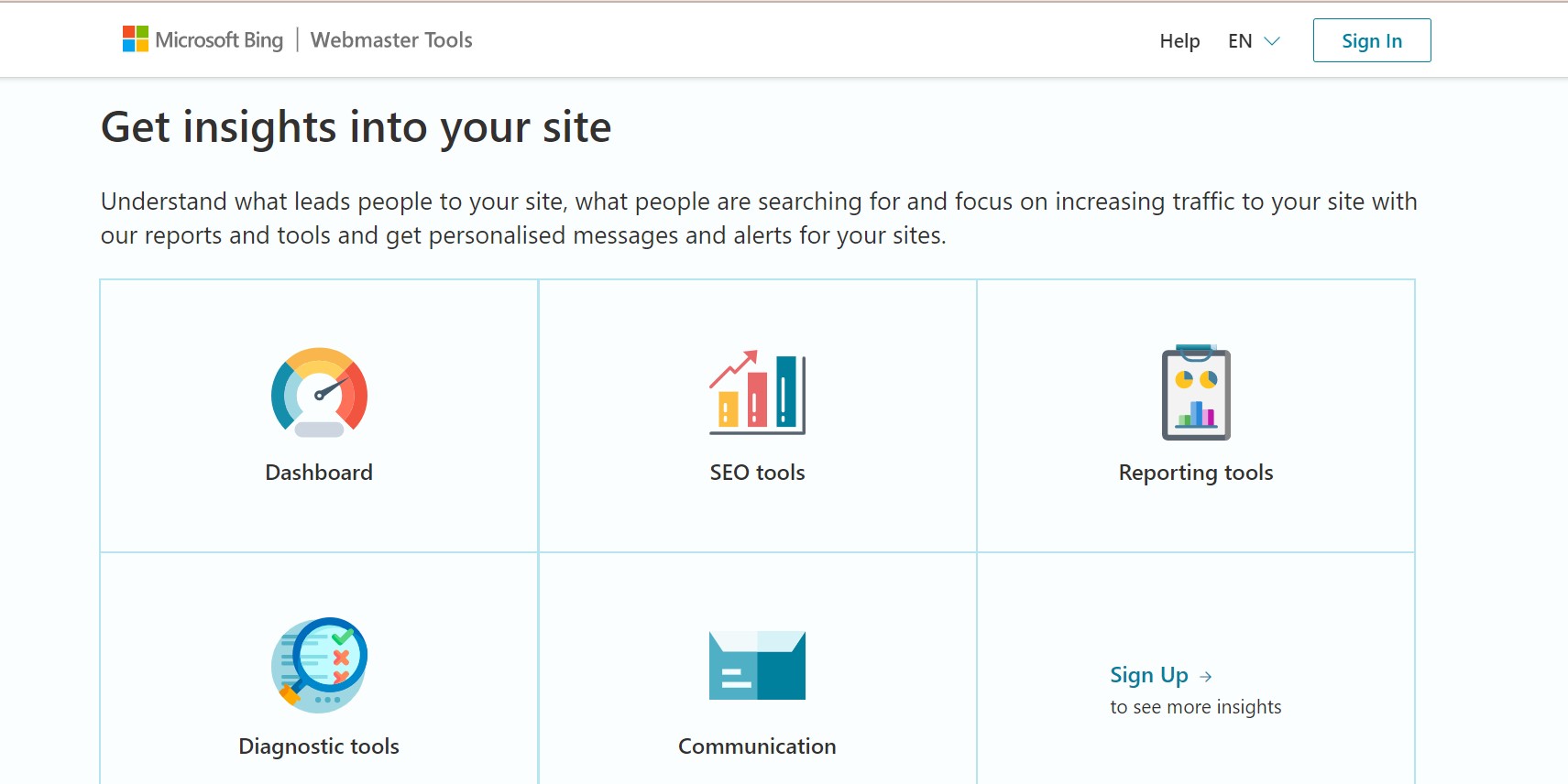 Microsoft Bing, popular known as Bing, is the second-largest search engine and one of the best alternatives to Google, offering numerous resources,  data and insights for their search engine.
Bing Webmaster Tools is a free Microsoft service that allows webmasters to add their sites to the crawler in order for them to appear in search engine results, as well as  maintain site presence. If you get Google and Bing combined, you will be reaching about 87% or more of the search audience
3. Initiate Google Analytics 
Google Analytics (GA4) is a free web analytics service that provides tracking, in-depth statistics of how many are visiting your site, where they are coming from, and most importantly an analytical tool to optimize your website. In addition, connecting Google Analytics with the GSC helps to glance SEO information from inside a Google Analytics account.
4. Install and configure SEO Plugin
Since the majority of websites utilize WordPress or Content Management System, installing and configuring an SEO plugin provides the balanced functionality and features to accurately optimize your site. Many experts suggest Yoast SEO, a free plugin has the most renowned SEO plugin to make it extremely easy to cornerstone keywords, classify readability score and garner to optimize your WordPress website for search engine.
5. Develop and submit a sitemap
The objective of sitemaps is a method of submitting your pages to search engines with the aim of getting your website crawled, indexed and understanding the structure.
6.
Create a robot. Text file
Creating a robot. Text files will indicate search engine crawlers which URLs the crawler can or cannot access on your site.
Keyword Research Checklist
A heart of effective SEO strategy is the proper keyword research. The more time invested in keyword research will help you strategically optimize your pages based on the average monthly volumes, keyword difficulty and CTC. Hence, this checklist will give you crisp and clear guidelines to create a solid content with the use of effective keywords to get massive traffic for your website.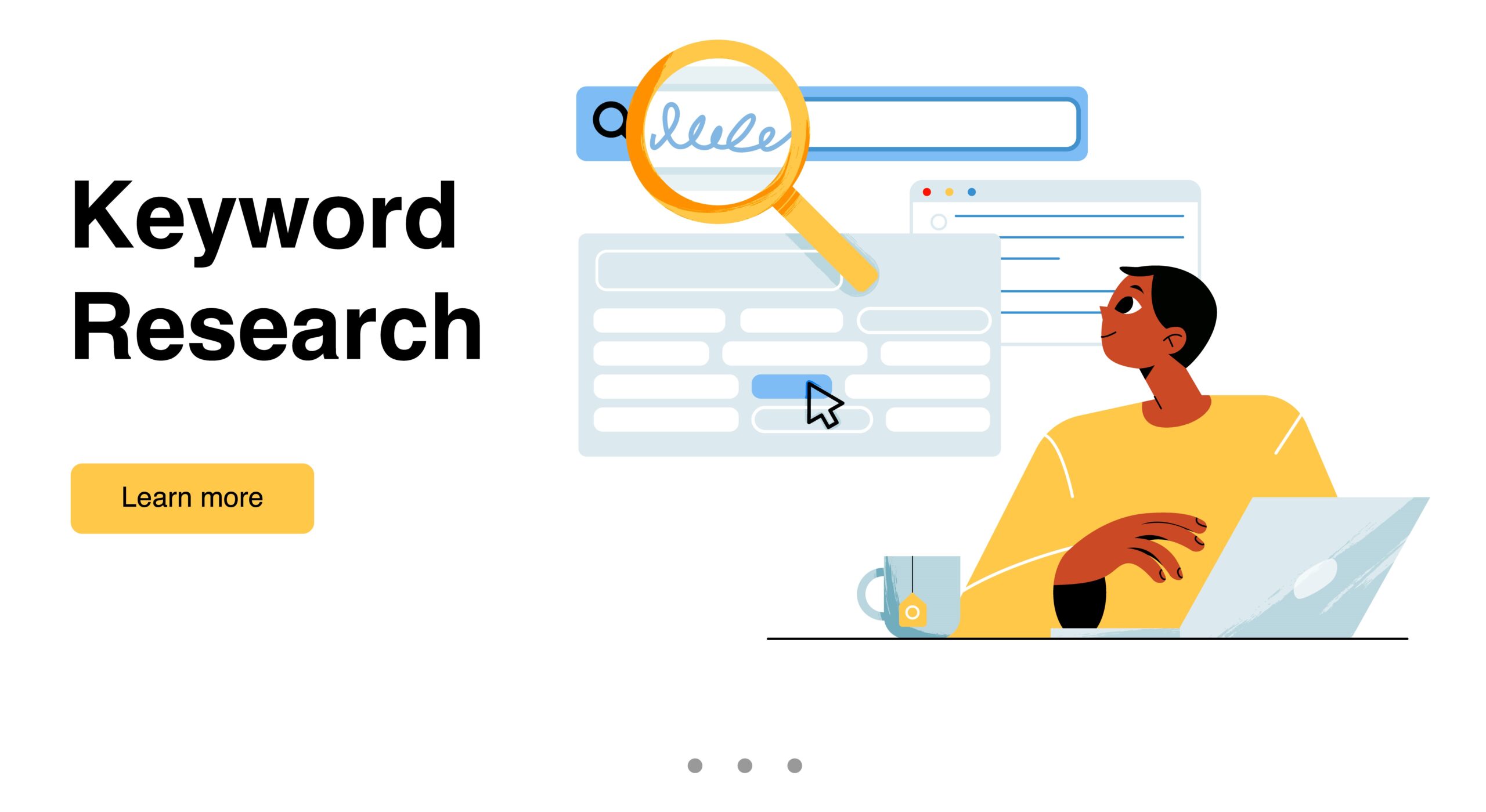 1. Discover long tail keyword and solid keyword
Long-tail keywords are derived based on user personas and are highly effective for driving traffic to your website. They are particularly searching queries that frequently comprise three or more words that narrow down the focus of the search results and bring up more specific results.
Experts recommend Google Keyword Planner, Keyword Magic Tools, SEMrush, Ahrefs and Word Stream as some of the best SEO tools for discovering solid keywords and long-tail keywords to use in content and win traffic that is closer to conversion.
2. Identify low competition keyword
A good content on a website is all about the keyword and its structure that makes it viable on the website. Hence, the usage of high search volume with low competition becomes a right choice to engage quality of the content and to get organic traffic to your website.
3. Identify your competitor's keyword
One of the quickest strategies to begin keyword research is to identify what keywords your competitors use to mainstream their content. This enables us with an idea of where they have settled and how higher we can push to be visible more than them. MOZ, Ahrefs and SEMrush are the best SEO tools that can accurately provide competitors keyword, keyword difficulty and their competition volume.
4. Create a keyword map
It is always important that once you collect proper keywords, the next stage involves ensuring they are mapped and placed in the right way synchronizing with the content and outline to attract more traffic.
Technical SEO involves all the technical aspects of your website that enables SEO, right from hosting, improving website speed, site mapping and meta robot tags to get crawled and indexed.
1. Plan your website structure
While creating a new website, structuring them places a logical pathway for the visitors and search engine to easily navigate to the website, especially between pages.
2. Ensure that  your website gets crawled
Technically, crawling is all about search engines grabbing the content from pages and using the links to identify further pages. Search engines are designed to use robots to crawl or spider your website. Hence, a great linking structure makes sure that they are able to understand what is the most important content on your site and get crawled. With the use of GSC, you can identify the crawl errors that are troubling the view aspect of a page on a website. And with its coverage report, you can fix the error and make the website easily crawlable.
3. Ascertain that your website is indexed
Getting your site crawled and indexed are important elements for a website. Indexing your page lets the search engines and users to find out what you want to convey to them. Make sure your indexability is conditioned or by rectifying 'noindex' by removing tags will help you get your presence of all pages in the search engine to get crawled and indexed.
4. Achieve  HTTPS Compliance
Securing your site with HTTPS is a step to create a safe web interface between browser and server from being not interrupted. Google acknowledges that HTTPS's importance is to protect safeguard your visitor's data, boosts potential ranking and authentication of the website.
5. Aim for a quick website load speed
Fastening your website's loading speed enhances the page experience and importantly improves your website's ranking factor.  SEO tools like Page Speed Insights and GT Metrix are a great use in identifying how fast your web page loads and how you can speed them up.
6. Make sure your site is mobile friendly
With the increased usage of the mobile phones, most searches and traffic were automatically followed by. Hence, Google officially switched to mobile-first indexing for all sites in mid-2019, giving a potential optimization for the website to make it a mobile friendly website and gain the consistency of the website experience. To know how friendly your website is to the user, you can right away test your sites with Google Mobile-friendly test tool.
7. Install an image compression plug-in
Having images on the website grasp the viewers very fast. Along with the motive of taking their attention, compressing images also makes a vital role by making the image files smaller and improves page speed. Smush, Optimus and ShortPixel are some of the best image compression plug-in that will optimize the images on your sites and make the website load faster.
8. Fix Broken Links
Broken links are a great heartache to your SEO strategies. Because no users want to click a link and find out that it doesn't take them to the page they were expected to reach by. Therefore, you can easily find those broken links of your website quickly with SEO tools like Site Audit tool and Drlinkcheck.com to fix and update both internal and external links, and avoid negative impact on user experience.
9. Rectify Duplicate Content Issues
Having the same content in multiple pages of your site creates a dilemma for the search engine to know the originality of the content and to rank them. As a result, these duplicate content technically push the website to rank low in the search engine and greatly affect the website. To prevent the duplicate content, using the canonical link element can indicate the original page and make your rank in the search engine                       
Good on-site SEO helps search engines comprehend what a human would see if they visited a page. This enhance search engines can reliably serve up what human visitors would consider high-quality content about a particular search query or keyword.
1. Induce your keywords in your URL
Adding your keyword in your URL makes the search engine understand what your page is all about and upsurges to improve your organic CTR.
2. Use a short, descriptive URL
One of the recent research projects reported that 11.8 million search engine results with short URLs ranked the best in Google. Plus, having short and descriptive URLs benefits searchers to understand what the page is about in the SERPs.
3. Write a compelling title tag
Writing eye catching title tags and optimizing them are important parts of SEO strategies. Because it intends to inform search engines about the page's content and influence whether or not a user will click on it. In addition, having targeted keywords in the title tags is an advantageous point that can lead the search engines to focus on the search intent and push your website to the top.
4. Write a compelling meta description
A meta description is not a great ranking factor for a SEO in having a new website or SEO for an ecommerce website. But it does give a synopsis below the title tag in the SERPs and helps users discover what your page is about. Having a fascinating meta description with matching search intent, using active voice, being concise, and keywords highlighted will entice more people to click on your website in the search results and spend quality time on the page.
5. Link a relevant resource
Providing internal or external links are the backbone to what Dr Watson is to Sherlock Holmes. An internal link is a navigation link from one page of your website to another page of the same website. Whereas, external links are referred to the links that were built on other websites and point back to your domain. Having them used strategically will significantly boost a site's performance in the search engines and help users find out more and understand how your content is relevant to the question that they have. 
6. Optimize your images
Alike compressing images through plugins, optimizing them in proper description with alt text and filenames can help search engines to understand the image and rank in image search. For example, instead of using IMG_99999 or Screenshot 4309, using descriptive filenames like Yamaha.png or Taj Mahal.jpg will help the screen readers.
7. Use your keywords in header tags
The 'H' in H1, H2, H3 etc. formally stands for 'heading element' or commonly called 'header tags' in SEO. These tags are used to separate headings and subheadings on the webpage, rank in hierarchy, improve readability and SEO of a webpage.
If you want your website to be visible, improve traffic and to be ranked, then creating high-quality and optimized content is paramount to SEO strategies. In SEO quality and engaging content invariably generates a high CTR, creates backlinks, aids in ranking higher with relevant keywords and provides a positive user experience. 
1. Create amazing content using Skyscraper  technique


The Skyscraper Technique is a powerful method created by Backlinko's Brian Dean. This enables a strong focus on creating content and tuning it with high-quality backlinks. This technique works so well because you are taking something that already exists making it even more refined, and leveraging that with your great insight.


2. Break things up with images
Reading a big wall of continuous text automatically drains the concentration of the readers and nobody wants to read them. Hence, adding images, charts, infographic, visual content, videos, interactive polls and quizzes in between the text paragraph can solve visual comprehension and improve the reader's experience.


3. Use schema markup
The importance of using Schema markup is to help search engines to understand the rich and unique information on your website. The sole ideology of scheme markup is to make your content into structured data. This can enhance crawling and ranking your website while keeping other best practices of SEO in mind. Analyzing through Rich Result Test and Schema Markup Validator will help to derive structured data from your page and make your work much easier.


4. Add a table of content
A table of content is an organized list of sections that lets the users know how exactly you have laid out the post content. Furnishing these tables of content with jump links helps the user to navigate through different sections and align their interest of search.


5. Run a content audit and prune content
Running a content audit is an important aspect to identify the richness of the content and the value incriminated in it. With the use of content audit tools, you can find out which pages have to be rewritten, removed or updated based on how the content is performing.
Off-Page / Link Building Checklist
Many use off-page SEO and link building interchangeably, but they are commonly referred to as the SEO strategies. This doesn't involve updating or publishing content on your website, instead leveraging on other sites across the web to improve your position in search rankings.
1. Build powerful backlinks with guest posting
Guest posting, also known as guest blogging, is the art of inviting an outsider of the company to write a blog that would be published on a brand website. This guest blogging plays a vital role in establishing brand credibility, awareness, boosting traffic to the website. This enables to acquire content from different points of view and styles. Thus, publishing your writing on respected sites of the same industry and backlinking them is a super effective link building strategy.
2. Analyze your competitors link profile
As it is important to know your competitor's content, it is also important to dig into their link profile. This engages an understanding of the overall weightage and the authority of the links that point to their site. To understand the competitors link stand, Backlink Analytics tool is one of the credible SEO tools that has come to be known as a savior to know where they are and what their link sources are.
3. Conduct a link intersect analysis
By deploying a backlink analytics, you get an advanced sight into which domains are linking to which of your competitors and what do they have in common. This enables you to easily identify sites that link to your competitors but not to you, and to acquire them.
4. Mention influencer in your blog post
Mentioning influential bloggers in your content and letting them know about it, helps your content to feature wings across and get shared on their social media. This enhances your content to reach influencers as well their admirers. 
Inculcating SEO into your website is like crossing a flowing river; it takes all your continuous effort to reach the destination. Using this checklist to build your new website in 2022 is the same as abiding by the strategies and structure to make your website identifiable by the search engine, drive more traffic and engage the audience as intended.


Many SEO experts believed that building a new website or restructuring an existing one entailed two things: first, a slew of regular optimization that yielded big results. Second 'patience', which is a must for SEO because it takes time to work and achieve the desired results. Hence, implementing this checklist one by one carefully with regular optimization and proper maintenance will help you fathom your website and showcase great results as you go.


As previously stated, SEO is a difficult path to implement and maintain on a consistent basis; however, with our SEO in-house experts, we can help you derive what you want your website to be with all of the SEO ingredients in it and effectively cater you to rank higher in the search engine. 
Apto Digital is one of the leading digital marketing agencies in Bangalore, India. With the best-skilled digital marketing experts, we bestow an incredible lifestyle of working for our clients by aligning their revolutionary ideas and helping them successfully achieve their objectives.

Our Experts have over 5 years of experience in digital marketing services. We at Apto have meta expertise in Search Engine Marketing, Search Engine Optimization, UI UX Design, Social Media Marketing, Pay Per Click Services, Email Marketing Services, Website Design and Website Development. With our fortune of expertise and digital lifestyle, we provide very cost-friendly digital marketing solutions with higher ROI for enterprises, SMEs, and startup's.