Technology & Development Services
Design, Development and Maintenance services to level up your game.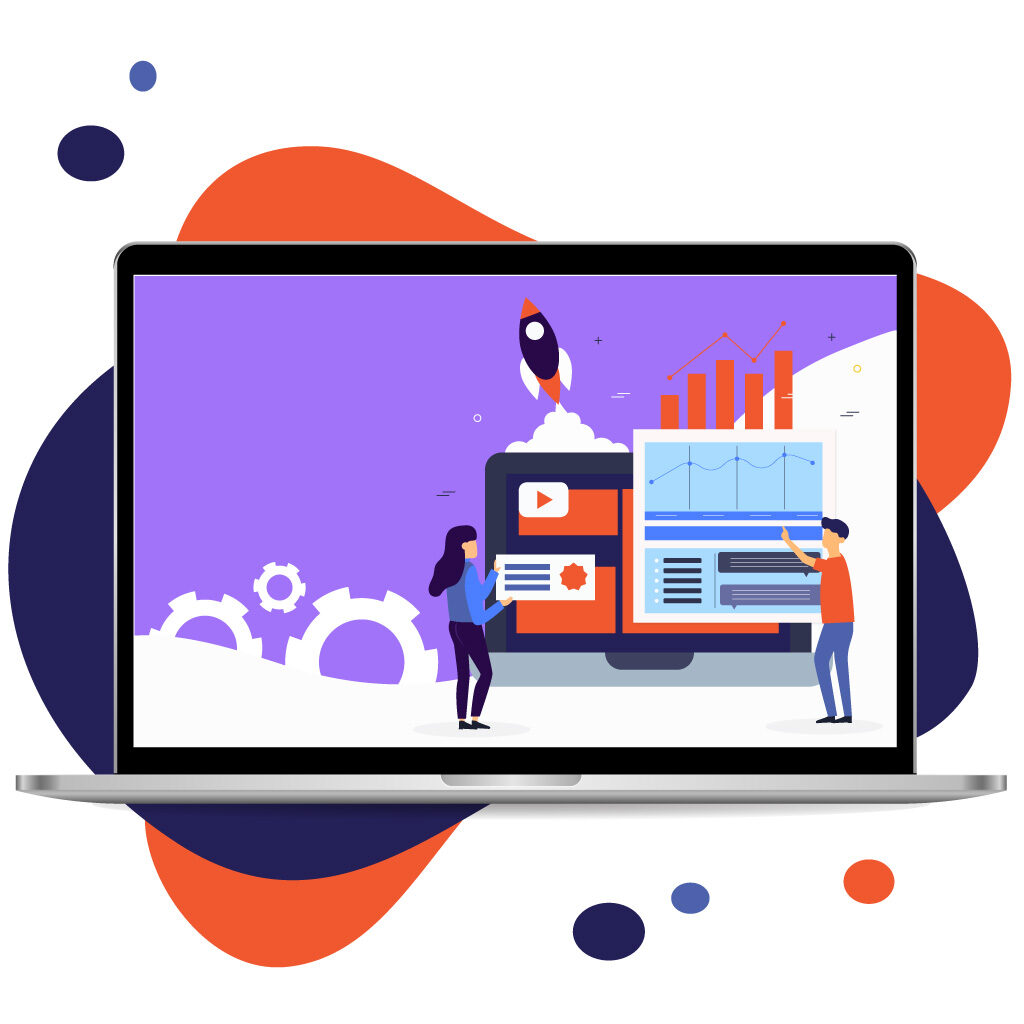 The biggest part of digital transformation is changing the way we think. -Simeon Preston, Bupa
Technological development, also called digital transformation, has been massively pioneering with day-to-day upgradation and tech innovation all over the world.
With the same ideology in mind, we at Apto Digital, design, develop, and deploy solutions for tech-enabled businesses and simplify their processes by fostering comprehensive technology roadmaps and development services to achieve end-to-end innovations, functionality, and accelerate growth.
As technology experts, Apto Digital specialize in providing development services that use advanced methodologies as a foundation for the business and employ cutting-edge action plan support that is faster and less expensive.
When your product is performing and looking its best, you will
Quick to update, improvise & optimize

Zero downtime and business impact
Deliver a beautiful User Experience

Be ready for "What's Next ?"
Businesses always quench for ways to engage with their audience and the strategy of UI/UX design in structuring fascinating websites elevates them in doing so. At Apto Digital, we analyze your user's preferences, behavior and web journey to gather insights and design interactive and user-friendly web experiences.
Website Development and Maintenance
Website Development is a cohesive process that incorporates a dedicated methodology to design, develop and maintain a website over the internet that amalgamates the fulfilment of business objectives with customers' desires. With top-skilled web developers at Apto Digital, we build websites with high-end firewall security and consistently maintain browser compatibility, fixing issues and errors in order to keep the website relevant and updated.
Web Testing and Quality Audit
A web testing and quality audit is a blanket analysis of a website's search engine friendliness and the detection of potential bugs to rectify. At Apto Digital, we provide extensive clarity on key issues, test for vulnerabilities, identify blind spots developers miss and bestow a continuous technological watch focusing on web performance and the quality of the website not falling into jeopardy.
App development and Maintenance
Application development enables businesses to effectively design, code, evaluate and customize software applications for websites and mobile devices in an effective manner. With top-skilled app developers at Apto Digital, we build, test, and run routine maintenance programs that involve identifying and fixing bugs, modifying the existing software and establishing a user-friendly application.
Enterprise Application Development
Enterprise application or software development is the process of designing and developing bespoke software or reliable mobile apps that exclusively drive efficiency and streamline operations for a business. With app development expertise, Apto Digital caters for building and deploying a user-oriented, scalable application to fulfil business needs, boost productivity, engage customer experience and store massive data in the cloud with ease.
Domain and web hosting services are reciprocally connected requirements for creating a website. Where, web hosting functions as the powerhouse of information that is stored on the website and the domain is the permanent address on the internet to get that viably accessed by the visitors. We at Apto Digital provide a wide spectrum of both domain and web hosting services to build an online presence and manage and secure a powerful website for business or personal use.