Digital Marketing Services
An array of Digital Marketing Services to upscale your brand/business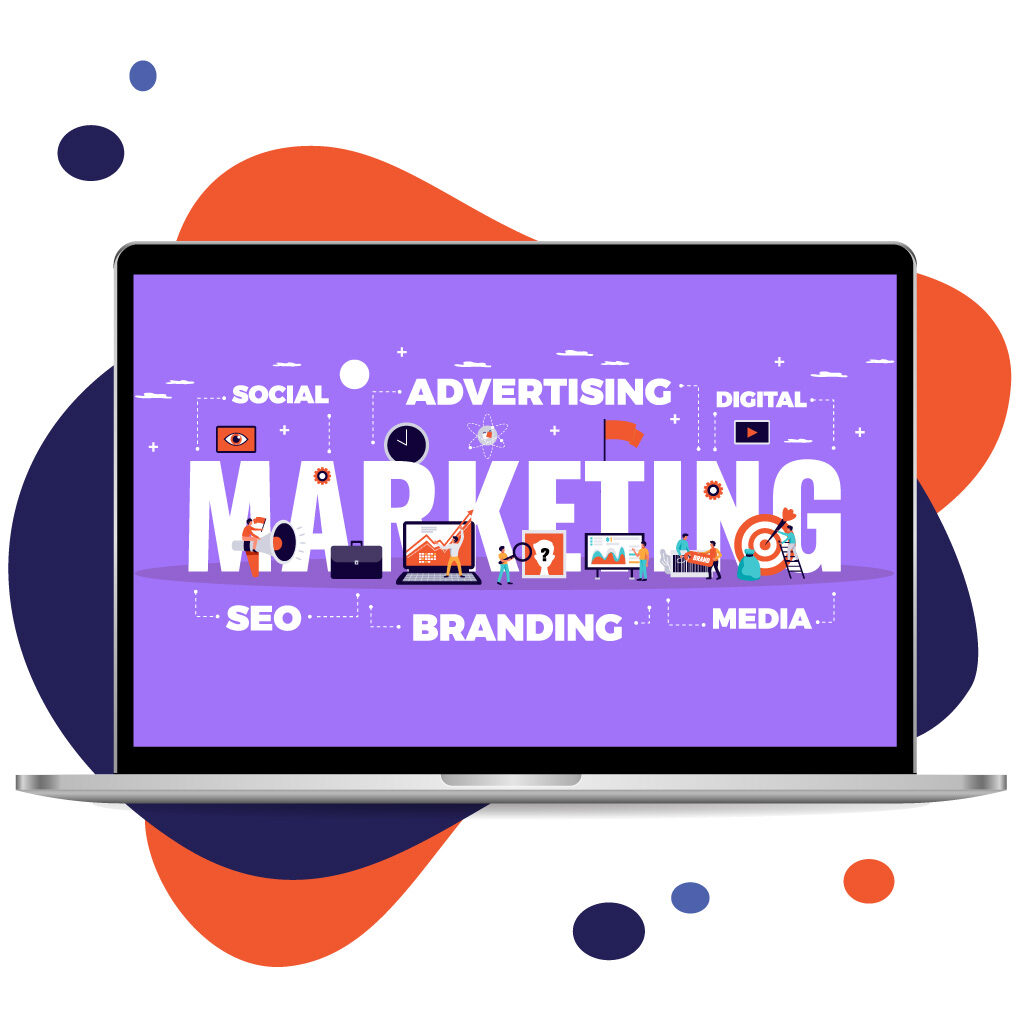 'If your business is not on the internet, then your business will be out of business' -- Bill Gates
With a vast banquet of Information, Communication and Technology (ICT), digital marketing has leveraged its potential to reach out to many parts of the world. It has remarkably scaled with advance technology and been one of the most effective forms of marketing that has been implemented to date. The authenticity of digital marketing has empowered all-sized organizations with the assistance of generating new traffic, leads, and sales for businesses as well as a high return on investment (ROI) for businesses. 
Thus, We at Apto Digital provide a holistic approach to scale businesses and achieve a desired outcome through digital marketing activities that businesses could address with higher-end tools and techniques than those of a competent partner.
Integrated Digital Marketing Solutions
Amplify your digital presence across platforms
Enable hyper-personalization

Performance led marketing
Search Engine Optimization (SEO)
Search Engine Optimization (SEO) is the set of approaches using technical and content practices to orient websites to rank higher on search engines and made easily found in the SERP for relevant queries. With Apto Digital's expert services, we facilitate businesses' efforts to optimize their sites so they rank higher in search engines, generate traffic and also increase the number of leads that come through their websites.
Pay-per-click (PPC) is a digital advertising model where advertisers pay each time one of their ads is clicked. PPC drives immediate response and is especially beneficial for those looking to increase traffic to a website over a short period of time. Apto Digital helps businesses optimize PPC advertising to make their ads highly relevant and generate more potential leads.
Social media marketing helps businesses build a pragmatic social presence for their brand by bringing the community-targeted audiences together through the use of different platforms including websites, blogs, forums, Facebook groups, and so on. We at Apto Digital, are specialized in assisting businesses by developing social media strategies creatively with detailed goals in mind and connecting them with customers who live nearby or far away.
Performance Marketing is a combination of advertising and innovation in which advertisers pay only when their desired result is achieved, such as a click, lead or sale. Thus, at Apto Digital, we are agile to synchronize and lead businesses with digital marketing strategies and campaigns to drive more clicks, conversions and ensure high ROI.
Retargeting & Remarketing
Retargeting and remarketing are powerful digital marketing strategies that help businesses reconnect with prospects who have previously engaged with the brand digitally by visiting their website, downloading an app, or watching a video but didn't take any desired action. We at Apto Digital, create personalized and targeted ads for brands to target those right audience at the right time, in a highly effective way after analyzing their browsing history and other data points.
E-commerce Marketing is the set of activities and approaches used by businesses to sell products or services through online or electronic channels, like social media platforms and e-commerce websites. At Apto Digital, we cater for businesses with a refreshed and creative marketing strategy to advance the game of selling and enhance the overall brand reputation.
With our e-mail marketing service, businesses can boost their brand awareness with impactful email messages. We at Apto Digital can help businesses identify the best possible customers, segment them into target markets and tailor the brand message so that it reaches the right audience at the right time.
Mobile marketing is a fine-tuned avant-garde of digital market networking and multichannel promotion of products or services through mobile phones and devices. With Apto Digital's guidance, businesses can enhance their mobile marketing promotions by including SMS text messaging, MMS multimedia messaging, push notifications, mobile websites, through in-app or using a mobile device to scan QR codes.