Content & Creative Services
Good content and creative services are a lot like clear thinking made visual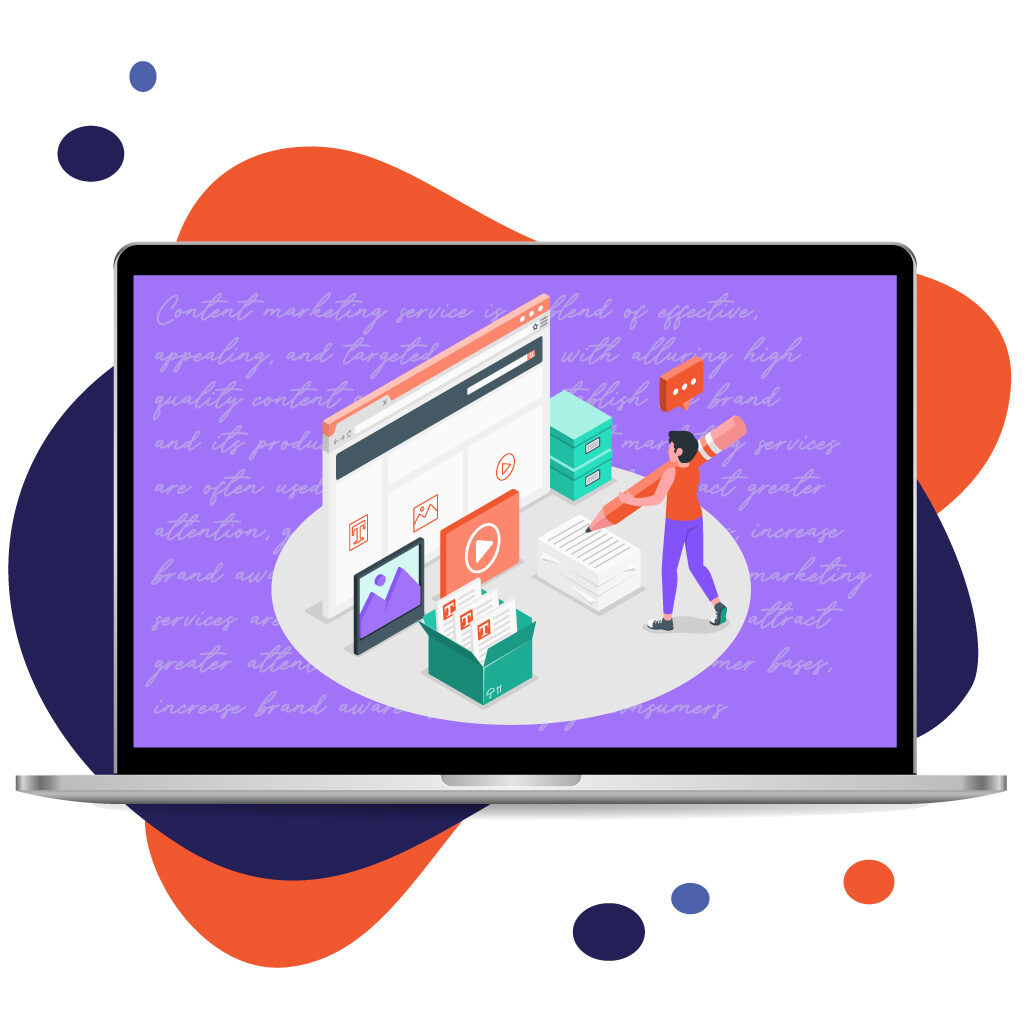 Brand is the story, content is the storytelling
Content marketing service is a blend of effective, appealing, and targeted messages with alluring high-quality content and visuals to establish the brand and its products prominence. Content marketing services are often used by businesses in order to attract greater attention, generate leads, expand customer bases, increase brand awareness and engage consumers.
In fact, great content marketing services are not momentary and transactional, but rather encompass business and customer to build engagement and endure relationship for an elongated period.
Therefore, Apto Digital brings out a good mix of subject matter experts, creative minds, designers, animators, and inventive content marketing services to create the perfect blend needed for the success of the business communication strategy.
With a retainer creative agency by your side

Brand Identity and promo designs

Content for Man & Machine
Comprehensive, Consumable & Reusable content
Quality content underpins valuable information on any website or communication channel, like blogs, e-books, case studies, infographics, etc. The objective of curating impressive content is to entice the attention of the right audience and provide them with the desired information in a comprehensive, consumable, and reusable manner. With Apto Digital subject matter professionals and content marketing services, we bestow brands' ideologies and develop well-researched content with judicious keyword density that is not only treasured for its audience-centric frame of mind but also helps in improving websites' search rankings.
Alluring graphics and videos for a website or social media platforms are the pinnacles of providing visual treats to the audience. Along with communicating with words and language, graphics and videos amplify the displaying information by applying visual delicacy, infographic representation and page layout techniques for a quick understanding and long-lasting recall value. With an expert in-house team at Apto Digital, designers and animators are well-equipped with advanced tools and software to magnify brands' websites and fascinate the audience while they go through.
Copywriting is the art of persuasion through the effective use of craft words to deliver a valuable and relevant message to an audience and move them to do something. This art of persuasion includes writing brand identity guides, product descriptions, social handles, emailers, printed material, press releases, etc. With the expert copywriter at Apto Digital, we aid in creating persuading copy to fit into the larger puzzle of the brand's identity and enhance the audience to be more than just a reader.
Guest blogging, also known as guest posting, is the art of inviting an outsider of the company from the same industry to write a blog that would be published on a brand website. This guest blogging plays a vital role in establishing brand credibility, and awareness, boosting traffic to the website and interesting content from different points of view and styles. We at Apto Digital, help you find expert guest bloggers and enhance the strategies of the website to aspire to the audience and build a consistent relationship with the brand.