Have you ever contemplated how social media platforms have boomed out recently?
                                                                                        (or)
Are you planning to switch and deploy digital marketing strategies with the use of these platforms to have a superfine success for your business?
Then, you are in the right place to know it! With more than half of the population using social media to bridge interactions, exchange information, and share thought processes, it becomes the ideal place to base your business in order to reach a diverse demographic and advance your network. Recently, global social media statistics revealed that the number of social media users increased from 51% to 59% in just a few years, impressively building virtual communities and networks to forge ahead businesses and users with proven lucrative motives.
At present, the most popular objectives for social media marketing are to increase brand exposure (58%), followed by community engagement (42%). Even when social media teams encounter new ideas and problems in the future, these objectives will remain important. Making these source and execution possibilities is the secret ingredient of any social media agency or company that wants to create a business motive to achieve its goals. As a result, the prime focus of this blog remains revealing these secret ingredients that can help you remarkably step into the digital ecosphere and achieve your goals and objectives.
The first and most important secret ingredient in social media marketing is selecting the right social media platforms that can easily penetrate the audience's mind, promote your brand, increase traffic to your website and convert them into your favorite customers. Some of these best popular platforms that can be used are;
Some of the Best Social Media Platforms
Global active users: 2.934 billion (2022)
Founders: Mark Zuckerberg and Eduardo Saverin
Owner: Meta Platforms
Year of launch: 2004
City of Origin:  Massachusetts, USA
Languages: 112
For a variety of reasons, Facebook is regarded as one of the best social media platforms across the globe. Firstly, for encompassing a large user base with more than 2.9 billion monthly active users as of 2022. Making it one of the largest, most popular, and most widely used social media platforms across the globe and dispensing users with access and ability to interact with a diverse spectrum of people and communities. Secondly, Facebook pitches out a variety of features and functionality, conceding users the ability to connect with friends, colleagues and family to post and share photos and videos, and updates about their activities and well-being.
Additionally, Facebook also includes features like groups, events, and pages for businesses and public figures; it also has a marketplace feature where people can buy and sell items. Thirdly, Facebook's algorithm-driven news feed has the benefit of surfacing content that users are likely to find interesting and relevant, keeping them engaged and coming back to the platform.
Use of Facebook as Digital Marketing tool
Being one of the top-notch social media platforms, Facebook can be utilized as an effective tool in digital marketing in various ways:
Advertising: Facebook proffers an extensive array of advertising options, including sponsored posts, images, news feeds, carousels, stories, display ads and video ads. These enable businesses to hook on to their target-specific audiences based on factors like demographics, interests, behaviors, and more.

Business Pages: Facebook lets businesses create a dedicated page that enables them to build their social presence, share information about their products and services, and most importantly, create brand awareness and connect with their customers.

Groups: Facebook groups are a prominent way for businesses to build communities around their products or services. This enormously brings forward active engagement with customers and generates leads.

Messenger:

Facebook Messenger is a great way for businesses to interact with customers directly and develop individuals' interest in their products and services.

Instagram integration: As Meta Platform owns Instagram alongside Facebook, it allows a great integration for businesses to expand their reach and target audience on both platforms at the same time.

Facebook Marketplace:

Apart from building connectivity among family and friends, Facebook also lets businesses connect with people and create a marketing realm to sell their products and converse directly with their customers.
Overall, Facebook's extensive array of features and specific targeting options build its credibility as an effective tool for businesses looking to influence and engage with customers. With a well-thought-out strategy and rubric, Facebook will be the ideal platform for any business to spread its wings and win customers over. 

Global active users: 2.562billion (2022)
Founders: Chad Hurley, Steve Chen and Jawed Karim
Owner: Alphabet.Inc
Year of launch: 2005
City of Origin: San Bruno, California, USA
Languages: 80
From being developed and created as a new video streaming platform by three former PayPal employees at a small office above a pizzeria in San Mateo, California. YouTube has now become one of the best and most popular video-sharing platforms, with more than 2.5 billion active users. YouTube began as a platform for amateur videos and personal vlogs, but as the site grew in popularity, it began to attract more people with professional skills and talent to contribute to its vast library of professionally-produced content, such as music videos, movies, TV shows, trailers, live-streaming and educational content.
Today, anyone can create an account and share their knowledge or entertainment with the world through their own YouTube channel by uploading videos, subscribing to other channels, and interacting with other users through comments, likes, and shares.
Use of YouTube as Digital Marketing Tool
YouTube, the second-most popular search engine, is a powerful social media marketing tool that can be used to reach and engage a wide range of audiences in order to increase brand awareness, generate traffic, and drive sales. Some ways businesses can use YouTube as a social media marketing tool include:
Video Advertising:

YouTube has a catalog of a variety of ad formats, including skippable and non-skippable video ads, overlay ads, and sponsored cards, which can be created and optimized to reach a specific target audience.

Influencer Marketing: YouTube is an abode to a large number of influencers with huge subscriber bases who provide an in-depth review and analysis of the products to build connectivity and boost awareness of the brand.

Product demos and tutorials: Illustrating how the product works and demonstrating its best features allows the audience to become familiar with and trust the product while also educating potential customers.

Brand storytelling: Audiences retain 92% of a video message compared to 10% when reading text, allowing businesses to voice out their brand, products, and services through creative and engaging videos and getting them to connect emotionally with their audiences.

Customer service and support: Along with being famous for entertaining channels, YouTube is also popular as an informative channel, where businesses can create and share videos that provide answers to the audience's questions as well as troubleshooting tips.

Analytics: To track the comprehensive performance metrics of your channel overview, content, audience, and revenue, YouTube provides a detailed analytic report that aggregates your whereabouts and reachability to the audience.
Overall, YouTube is the best social media marketing platform where you can be seen where everyone is watching and reach the people who matter the most. With its searchability, flexibility, and community-oriented techniques, YouTube can be a valuable tool for any business to advance its digital presence and reach as many people as possible.
Global active users: 2.101 billion (2022)
Founders: Kevin Systrom and Mike Krieger
Owner: Meta Platform
Year of launch: 2010
City of Origin:  California, USA
Languages: 35
Instagram has evolved into an excellent social media platform at a similar rate to Facebook, inculcating and adapting features at breakneck speed. Instagram, like any other app, was initially filled with photos, selfies and food, but it has since grown to become a beacon for building an online community, with an estimated 2 billion people using it every day.
Due to its extensive reach among a range of different demographics and dozens of new tools, including advanced analytics, shoppable posts, and IGTVs, Instagram is an active opportunity for businesses and marketers to create eye-catching content to promote and drive traffic to their products, brands, or services.
Use of Instagram in Digital Marketing
Instagram is many people's favorite social media app, and it plays an important role for businesses because it provides a visual-focused platform for businesses to attract enthusiastic followers, increase brand awareness, and engage with existing customers through their stunning creative videos and images. With its lightning-fast features, Instagram offers a bag full of attributes that businesses can utilize to achieve their objectives, such as:
Creating a Business profile: Setting up an Instagram account with valid contact information, a keyword-optimized description, and a logo DP is a great start for any business to get noticed and connect with the audience.

Uploading visually appealing content: Instagram is well-known for its high-quality visual aestheticism. Abiding by this would be a great opportunity for any business to showcase its products and services, and get inside the minds of the audience.

Instagram TV: IGTV is a simple alternative to YouTube because it is ideal for uploading long-form content, providing in-depth information to your audience, and assisting new audiences in discovering your brand.

Instagram stories:

Instagram stories are a very quick and easy way to share real-time moments and experiences that automatically disappear within 24 hours. These features enable businesses to showcase offers, deals, and links to the main post.

Instagram Live:

Businesses going live on Instagram will help them create an authentic and personal connection with their audience in real time. This enables businesses to build moments with the audience, engage with them, and respond to their voiced thoughts.  

Instagram Shopping:

Instagram allows businesses to tag products in their posts and stories, making it easy for customers to purchase products directly from the app or from their business portals.

Instagram influencer marketing:

Instagram is one of the perfect platforms to collaborate with influencers, as they have already built trust and genuineness with the audience. This gives businesses great elbow room to reach a wider audience and boost their credibility.

Instagram Ads:

Instagram offers a variety of advertising choices, such as sponsored posts and stories, that can be catered to particular interests and demographics.

Instagram Insights:

Instagram Insights provides businesses with valuable data and insight about their audience's engagement with posts, stories, reels, live videos, and their own performance.
When done correctly, Instagram marketing can be successful, but it requires regular effort, a defined strategy, and a thorough knowledge of the site and its capabilities.
Global active users: 820 million (2022)
Founders: Reid Hoffman and Eric Ly
Owner: Microsoft
Year of launch: 2003
City of Origin:  California, USA
Language: 25
LinkedIn, which began as a professional site for job seekers and career changers, gradually evolved as it became packed with numerous features related to business, employment, and advertising, including online courses, and connected directly with professionals from various industries. Along with being a professional site, LinkedIn has evolved into a great marketing hub capable of connecting many businesses and industries and serving as a great source for bringing people together.
Use of LinkedIn in Digital Marketing
Here are a few ways to use LinkedIn for marketing:
Create a company page: On LinkedIn, audiences exposed to brands and their advertising are 6X more likely to convert. For this to happen, the first step involves the creation of a company page with its details, logo, and an abstract of what you do. Having your profile on LinkedIn will help you grow your brand among industry leaders and professionals on the world's largest professional network.
Use LinkedIn Ads:

LinkedIn lets you reach your ideal customers. And with the help of sponsored content, dynamic ads, sponsored messages, and text ads, companies can generate leads, drive website traffic, and build awareness.

Network:

Being one of the world's largest professional networking sites, LinkedIn helps you connect with people from diverse backgrounds and build a network through regular insightful pieces and collaborating with influencers.

Share valuable content:

Uploading interesting content and information frequently helps you establish your business, gain more followers, and connect with people globally.

Educate: A LinkedIn company page adds credibility to a brand and provides an opportunity to educate customers on what you can offer them.
Digital marketers have leverage in a variety of features on LinkedIn to identify leads, increase awareness, and turn visitors into customers. In fact, 64% of all social media site visits to a company's website come from LinkedIn, which offers a wealth of tools for this purpose.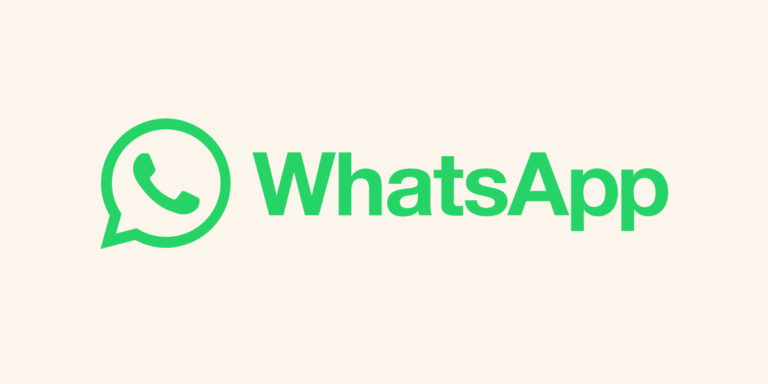 Global active users: 2.262 billion (2022)
Founders: Brain Acton and Jan Koum
Owner: Meta Platforms
Year of launch: 2009
City of Origin: California, USA
Language: 60
WhatsApp is a free cross-platform instant messaging app that has a simple, user-friendly interface and end-to-end encryption to protect users' conversations and data. Apart from text messages, WhatsApp lets users converse through voice notes, voice and video calls, share images and videos, and create groups with multiple participants to keep everyone in touch. This gave a boost as more and more people gained access to smartphones and internet connectivity, regardless of any platform including iOS, Android and Window
Use of WhatsApp in Digital Marketing
WhatsApp is a popular messaging app that can be used for marketing and advertising. Here are a few ways to use WhatsApp for marketing:
WhatsApp Business API: WhatsApp Business app is a tool for small businesses to establish their presence on the platform and engage with customers easily. With this app, businesses can set up a business profile with their contact information, hours of operation, and other details.
WhatsApp Broadcasting: WhatsApp broadcasting allows businesses to send messages to multiple contacts at once. This can be used for sending promotions, updates, and other information to a large group of contacts.
WhatsApp Groups: WhatsApp groups allow businesses to create a community of customers and prospects. This can be used for customer engagement, feedback, and support.
Personalized messaging: Use WhatsApp to send personalized messages to customers and prospects. This can help to build relationships, increase engagement and generate leads.
WhatsApp Chatbots: WhatsApp chatbots allow businesses to automate customer interactions and provide quick and efficient customer service. This feature is available for the WhatsApp Business API.
Keep in mind that WhatsApp is a personal platform, so your marketing strategy should be non-intrusive and respectful of users' privacy. Also WhatsApp has end-to-end encryption, so it is not possible to track if a message has been read or not.
Global active users: 368 million (2022)
Founders: Jack Dorsey, Noah Glass, Biz Stone, and Evan Williams
Owner: Twitter, Inc.
Year of launch: 2006
City of Origin:  California, USA
Language: 104
Twitter is one of the most versatile social media platforms that can be used for a wide assortment of purposes, from staying up-to-date about current events to connecting with professionals and academicians, promoting businesses or personal brands, or even participating in social activities.
Use of Twitter in Digital Marketing
Twitter is a hub of discussion, entertainment, news, business update from hive of activity from different professionals, academics, organization and many more. This levitates a great opportunity for businesses to market and advert their brand nook and corner of the world to gain awareness and improve their online visibility. Here are a few ways to use Twitter for marketing:
Create a Twitter profile: First and foremost, creating a Twitter account dedicated exclusively to business can help promote your business and its products and services. Moreover, tweets generally don't last long, so it's vital to have somebody devoted to the Twitter account to regularly tweet and post content.
Use.
Twitter Ads: Twitter offers various advertising options that include promoted accounts, tweets, trends, and video ads. This allows you to target a specific audience, which can be defined by demographics, interests, behaviors, and keywords.
Network: Twitter has a professional hub and is a great platform for building relationships and connecting networks with customers, partners, and industry influencers.
Share valuable content: Sharing informative and relevant content through text, images, videos, and links will help you establish yourself as a thought leader in your industry.
Leverage influencers: collaborate with influencers in your industry to reach a larger audience and increase your brand's visibility.
Use Hashtags: When a hashtag is included in a tweet, it becomes clickable, and users can click on it to see all other tweets that have used the same hashtag. This allows for a conversation or a group of tweets about a specific topic to be easily found and followed.
Engage with your followers: Twitter is a public platform, so your tweets should be crafted with care, especially when it comes to sensitive or controversial issues. Responding to mentions, tweets, and direct messages from your followers without affecting the sensitive range could build healthy relationships and increase engagement.
Global active users: 1.523 Billion (2022)
Founders: Zhang Yiming
Owner: ByteDance
Year of launch: 2016
City of Origin: Beijing, China
Language: 40
TikTok, a super popular Chinese social media platform, made huge waves in recent years due to its short-form videos with a variety of filters, effects, and music, enthralling the world with its entertainment, creativity, trends, and user-friendly algorithm. According to one of the most recent research projects, TikTok was visited more frequently than Google last year, creating an astounding cultural influence among the new generation of media.
Additionally, with their Spark advertisement concept, they created a platform for businesses and advertisers to choose organic and popular content collaboration to promote their products and services, gain engagement, generate leads, and increase sales.
Use of TikTok in Digital Marketing
There are several different types of TikTok marketing that businesses can use to promote their products or services, which includes:
Branded content: Creating TikTok videos by showcasing features and benefits of the product and services, demonstrating how it is used, or highlighting customer testimonials will help businesses achieve their emphasis on building a customer base.
Influencer partnerships: TikTok has a huge number of influencers who have aboded their content right in the hearts of the people watching it. By using them to promote your business, you can reach a larger audience and increase brand awareness.
TikTok ads: TikTok offers a variety of targeting options, such as takeover ads, hashtags, in-feed ads, and live streaming, based on such factors as demographics, location, device type, interests, behaviors, and more, to ensure that the ads reach the right audience.
Hashtag challenges: To grab the attention of the audience, a business can create hashtag challenges by creating their own hashtags and promoting them as ads, encouraging the audience to participate and share their version of it.
Live streaming: TikTok allows brands to go live and interact with their audience in real-time. This allows brands to highlight their products, services, or ability to generate leads while also building trust with the audience.
E-commerce integration: TikTok also offers the feature of e-commerce integration, allowing businesses to add shopping links and tags to their videos, making it easy for users to purchase products directly from the app.
Global active users: 347 million (2022)
Founders: Evan Spiegel, Bobby Murphy and Reggie Brown
Owner: Snap Inc
Year of launch: 2011
City of Origin:  California, USA
Language: 37
Snapchat has gained popularity in recent years as one of the best social media apps for its unique features and highly personalized experience. Unlike other social media apps, Snapchat does not store the user's moments and thoughts for the open community, but it is popular among the young Gen Z demographic because they can personalize and send real-time photos and videos to whomever they want.
Use of Snapchat in Digital Marketing
As business channels and advertisers, utilizing Snapchat to gain brand awareness, customer connectivity, and traffic generation is a modern encounter. Though they are challenging, they are versatile enough to garner the attention of the users right when they spend their time, as well as get them connected to the brand.
Sponsored Filters and Lenses: Businesses can create custom filters and lenses that users can apply to their snaps. These can be used to promote a product or service or to create a fun and engaging experience for users.
Snap Map or Geo-filter: Businesses can build credibility by creating location-based filters for audiences to use with their snaps. This helps to promote business or events happening in a specific location.
Advertising Campaigns: Snapchat offers businesses several types of advertising options, including Snap Ads, Story Ads, and Filters and Lenses Ads. These can be utilized to grasp a specific audience and drive conversions.
Influencer Marketing: Collaborating your business with Snapchat influencers by creating sponsored content helps you reach a wider audience and gain their interest in your product and services.
Live Streaming: Snapchat Live Streaming enables users to broadcast live events or moments to their followers in real-time. This feature can be utilized by brands to showcase exclusive events, product launches, and more.
Overall, businesses should evaluate their target audience, objectives, and budget when deciding which type of Snapchat marketing to use, and use the platform as part of a comprehensive digital marketing strategy.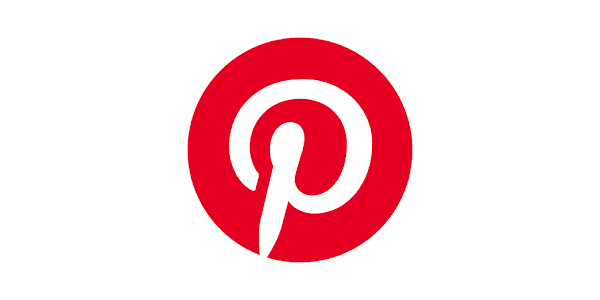 Global active users: 436.8 Million (2022)
Founders: Ben Silbermann, Paul Sciarra and Evan Sharp
Owner: Pinterest Inc
Year of launch: 2010
City of Origin: California, USA
Language: 41
Pinterest is one of the highly surfed image-based social media networks where users and businesses can endorse and discover their interests by pinning images and videos on virtual bulletin boards. Though all social channels encourage sharing among friends and groups, Pinterest gives the impression of doing so exceptionally well beyond it.
Unlike other social media apps with an average lifespan of visibility and impact, Pinterest acquires a long-lasting position and is a highly effective selling tool with a better chance of spreading organically to more people and ultimately increasing exposure and creating value.
Use of Pinterest in Digital Marketing
According to a recent study, more than 95 percent of Pinterest users have spent time and done research on Pinterest products to determine their authenticity and viability for purchase. Surprisingly, among 95 percent of users, 90 percent ended up buying something or other because of the valuable information that fueled their confidence to buy.
Whether it's an individual or a business, Pinterest has a significant influence as it is a valuable marketing tool for personal projects, marketing and promoting products and services, as well as building brand awareness.. Some of the best types of Pinterest marketing, includes:
Pin Creation:

Businesses can generate pins by uploading an image or video and addressing them by using the "Pin It" button along with a description, links, and keywords to make them more discoverable to other users.

Board Creation:

Businesses can create boards, descriptions and categories that are themed around their products or services and pin relevant content to them.

Rich Pins:

Rich Pins are a type of pin that includes additional information such as pricing, availability, and reviews. There are several types of rich pins, including product pins, recipe pins, and article pins, which are prominently used to provide users with more information about a product or service.

Promoted Pins:

To reach a larger audience on Pinterest, businesses can use promoted pins, which are paid versions of Pinterest ads for marketing purposes, to increase their visibility to users who have not yet followed them.

Influencer Marketing:

Influencers on Pinterest have already established an audience base for themselves, so collaborating with them to promote your business by creating sponsored content will eventually reach a wider audience and connect you to their audience as well.

Shopping Pins:

Shopping pins are one step away from the audience getting converted to a customer. With the help of product tags in pin, they will be redirected to their business or marketing website, where they can fetch their products and purchase them.

Pinterest Analytics:

One of the most attractive features of Pinterest is its analytic tool for businesses, which allows businesses to track their performance, gain audience insights, and see how their pins and boards are performing. Overall, businesses should evaluate their target audience, objectives, and budget when deciding which type of Pinterest marketing to use, and use the platform as part of a comprehensive digital marketing strategy.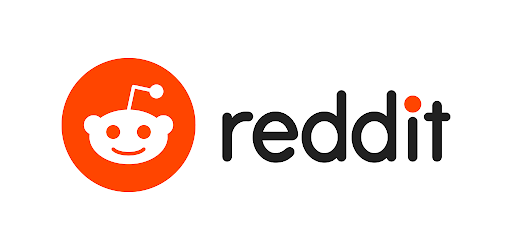 Global active users: 52 Million (2022)
Founders: Steve Huffman, Aaron Swartz and Alexis Ohanian
Owner: Advance Publication
Year of launch: 2005
City of Origin:  California, USA
Language: 11
Reddit, a social media abode where Millennials and Gen Z can be themselves, explore new interests, fuel their passions, and have space for honest conversations and discourse about things they are really into, provides a refuge of genuine community online. With a conversation that could be trusted, Reddit became an identified social media forum and a go-to source for deep category knowledge, product comparison, a generic encyclopedia, and an optimal opportunity for brands to advance their exposure to passionate consumers.
Use of Reddit in Digital Marketing
On Reddit, instead of aimlessly scrolling, the users actively seek insights and opinions from their trusted community as they discuss the experience they had, the products they purchased and used, and the services that were open and honest.
With 86% of internet users trusting Reddit and its communities to learn about new products and brands more than any other social platform, it establishes an impactful and dependable platform for any business to establish their presence, figure out connections through authentic conversation, and build brand awareness. Some of the most vital ways to make this possible are to use types of Reddit marketing, which include:
Subreddit Advertising: Reddit lets businesses promote specific subreddits, which are communities focused on a specific topic. This can be one of the most effective ways to reach a highly targeted audience.
Reddit Influencer Marketing: Influencer marketing on Reddit can take several forms, such as sponsored posts, product reviews, or collaborations with the influencer to create exclusive content.
Reddit AMAs (Ask Me Anything): Businesses can partake in Reddit AMAs, which consent users to request questions and obtain answers from connoisseurs in a particular field. This can be a great way for businesses to establish thought leadership and build trust with their target audience.
Reddit Content Marketing: Businesses can create and share valuable, informative content on Reddit that is relevant to their target audience. This can include blog posts, infographics, and videos.
Reddit Community Building: Businesses can engage with and build relationships within relevant communities on Reddit. This can include participating in discussions, answering questions, and offering helpful advice.
Reddit Analytics: Reddit offers analytics tools to businesses, which allow them to track their performance, gain audience insights, and see how their ads and content are performing.
It's important to note that Reddit is a platform where authenticity and transparency is highly valued, therefore, businesses should be careful not to be too pushy with their marketing and avoid buying fake upvotes or comments.


Contemporary society is filled with networking and has become synonymous with social media platforms and genuine interaction in the digital space. In fact, 92% of digital users say they would be receptive to brand participation on different forms of social media, and for businesses, this is a great opportunity if they utilize it and reach the minds of the users. Thus, utilizing the above 10 best social media platforms to promote and brand your business will result in valuable engagement that will drive users to become consumers and grow your business globally.
Apto Digital is one of the leading digital marketing agencies in Bangalore, India. With the best-skilled digital marketing experts, we bestow an incredible lifestyle of working for our clients by aligning their revolutionary ideas and helping them successfully achieve their objectives.
Our Experts have over 5 years of experience in digital marketing services. We at Apto have meta expertise in Search Engine Marketing, Search Engine Optimization, UI UX Design, Social Media Marketing, Pay Per Click Services, Email Marketing Services, Website Design and Website Development. With our fortune of expertise and digital lifestyle, we provide very cost-friendly digital marketing solutions with higher ROI for enterprises, SMEs, and startup's.