Social Media Marketing to levitate your business in Bangalore
We take pride in being the Bangalore's leading social media marketing company, with the best and most creative data-driven approach to ensuring that your marketing efforts are delivering real results and optimizing campaign success.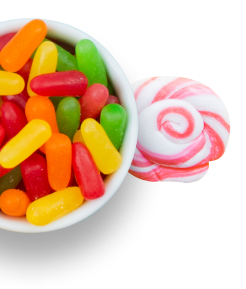 Over 70% who have a positive experience with a business on social media will recommend that business to their networks.
The average adult spends 2.25 hours on social media every day.
Facebook users click on 12 Facebook ads on average every month.
81% of people use Instagram to research products and services.
Nearly 80% of Twitter users feel more positive about a business when they get a response to their tweet.
4 out of 5 people on LinkedIn drive business decisions.
Best Social Media Marketing Agency in Bangalore
With an average of 4 billion people worldwide using social media, capturing their attention to grow your business is our cup of coffee. Apto Digital, a top-tier social media marketing company in Bangalore, assists businesses in developing a pragmatic social presence for their brand by bringing community-targeted audiences together via various platforms such as Facebook, Instagram, LinkedIn, Twitter, Pinterest, and others.
With in-house experts, we methodically streamline businesses by developing social media strategies with detailed goals in mind, innovative solutions and connecting them with customers who live nearby or far away. To know more about our service and cost, contact us right away.
We at Apto Digital feel confident that being Social Media Marketing experts lets us combine data-driven decisions with a deep understanding of a business and its social media campaigns. That's why we deliver deeper into your brand, revolutionize your ideologies, and analyze social media platform data to understand your business and implement its goals.
As a result, our Social Media Marketing agency in Bangalore are here to make a difference and passionately assist purpose-driven brands in establishing your social media presence, expanding your reach, and achieving your objectives.
As digital marketing experts, we believe extensive research is the pivotal step in understanding and evaluating a business scenario and latent potential opportunities. It helps in planning our course of action to achieve the desired goal.
Mapping out a strategy to promote business is an essential step. That's why we identify suitable marketing channels to build and make the implementation step easier.
Execution methodology and right channel selection are two core aspects of an effective implementation strategy. We deploy a performance-driving strategy that is tailored to your company's specific requirements.
At Apto Digital, we constantly follow systematic rubrics and measurements for the campaigns to know the effectiveness and implemented progress. Measuring the improvement of the implemented strategy plays a crucial role in understanding the whereabouts of the campaign and its reachability to the customers.
Optimization of the digital marketing campaign helps to ensure that the campaigns are running as efficiently as possible with regular improvement and constant effectiveness. This means that you're getting improved traffic, generating more leads, and achieving the campaign objective.
Research
Our SMM experts, first and foremost step involves
gathering information and researching the client's goals, their
target audience, their existing social media presence,
and creating a creative outlook for a social media campaign.
Planning
On knowing the client's objectives and their target
audiences, our experts systematically plan and curate
high-quality, engaging content and creatives that align
with the different social media platforms and have a
strategy for reaching the audience.
Execution
Upon choosing the right flatforms, our SMM experts
execute social media campaigns that can
easily reach the audience, engage them, and
convert them into prospective buyers.
Monitor
We at Apto Digital, use designated
analytics tools to track the success of
social media campaigns and provide regular
reports to the client.
Optimization
Our SMM experts commit their time,
continuously evaluate and refine the social media
strategy to ensure ongoing success and
meet changing client needs.
As social media marketing company, we enable businesses to win and retain customers on social media by bestowing creative marketing solutions that actively make their brand the 'most liked' in the global market. With an innovation plan of action, we as an social media marketing agency, strategically work on an end-to-end action that includes in-depth research, account and business page setup, maintaining an online presence, advertising, campaign management, AB testing, and monitoring of the result.
Social media optimization is the purposeful creation, development, and optimization of social media marketing that enhances your performance to achieve better results. At Apto Digital, we deploy a well-thought-out social media optimization strategy that will assist you in keeping your profile active with frequent uploads, creating more visibility in the digital world, strengthening the brand, achieving higher levels of engagement with the audience or community, securing faster follower growth, generating stronger leads and more clicks or conversions, etc.
With nearly 3 billion active users, advertising a brand through Facebook provides an opportunity for businesses to market themselves in the largest user base. To make that practical, we have Meta-certified experts with the most appropriate goals, such as creating Facebook ads based on demographics, interests, and behaviors that best represent the audience, as well as selecting the format, content and time frame based on budget utilization.
Instagram is one of the most popular Social Media Marketing platforms for advertising and marketing campaigns, with over 2 billion active users. With its strong visual connection and creative performance, it creates a powerful impact for businesses to generate awareness, connect with their targeted audience, promote their products and services, and fuel more conversions. With the help of Instagram carousels, images, videos, stories, feeds, and reels, we at Apto Digital streamline the rubrics of your Instagram campaign, drive more valuable results, and generate a high probability of success.
LinkedIn has grown from a small resume hub to a powerful social platform with an active audience of more than 8 million professional users and university students, making it one of the most well-known social media platforms used by B2B companies. With our LinkedIn marketing services, we can integrate sponsored content, dynamic ads, and text ads to engage a community of professionals to drive actions, build brand awareness, drive website traffic, and generate leads with LinkedIn ads.
Twitter has nearly 400 million active users, with an average of 500 million tweets published every day. This enables businesses to jump on the bandwagon of developing relationships and converting them into their customers. With our Twitter marketing services, we incorporate a coherent strategy that will drive brand awareness and meet marketing goals. Including setting up profiles, curating content tweets and publishing, engaging in trending topics and chats, tracking and converting them into leads and customers.

How Does Social Media Marketing Company in Bangalore Help to Grow Your Business?
Social media marketing is an exceptionally effective way to endorse your business on social networking sites like Facebook, Instagram, Twitter, LinkedIn and much more. By launching, managing and optimizing your presence on these popular social media platforms, you can influence a large number of audience and immensely convert them into potential customers with relative ease. Apto Digital, a social media marketing agency in Bangalore, believes that great marketing strategies on social media can bring remarkable success to your business, create devoted brand awareness, and drive more customers and sales. As a result, our marketing techniques and strategy are designed not only to connect with one another but also to help businesses survive and influence consumer behavior using the 5 C's:

Create : Setting up your profiles and optimizing them.

Content : Curating content, pictures, videos, and stories that represent your brand to attract a relevant audience.

Community : Consistently engage with the audience, spreading brand awareness and influencing to build a community around your brand.

Conversation : Constantly response to comments, feedbacks, reviews, enquires and monitoring of your reputation.

Conversion : Upon using this solid strategy, the conversion of the audience from being a prospects gets elevated to buying customers.
What our clients have said.
"
"Apto Digital is Rockstar for me now that's how I can define a true partner who has dedicatedly worked without any selflessness, I still remember those time and the long discussion/brainstorm that we use to do to know what's the way out to achieve our matrix such as conversion keeping all the constraints in mind and still delivering the best. Keep Rocking and looking for more such years with our valuable partnership."
"
"Working with Apto Digital has helped us scale up our fleet operations in multiple cities across India. We have enabled our business by doing multiple campaigns through them.Their work has always been fantastic and result oriented, and we hope to work with them in the future."

As a creative lighthouse with visionary experts, we keep a close eye on the detailed plan of action, such as in-depth research, schedule itineraries, business analysis, and creating objectives to engage in intense project management that distinguishes us from the competition.
With a performance-driven motive, we set up plans and rubrics that foster a keen interest in regular evaluation, development, and rectifying the problem in a way that provides excellent ROI and builds the brand digitally in the long run.
One of the core values of Apto Digital is to catch sight of the wide horizon of our client's vision as our own and help them turn it into reality by developing tailored solution strategies and passionately crafting a brand's digital journey.
We at Apto Digital, take a deep dive into what we believe is the right set of ingredients for successful business transformation in the digital age. Hence, our dedicated team of experts, who are committed to the marketing goal, take it upon themselves to make your digital presence 'wow to go'.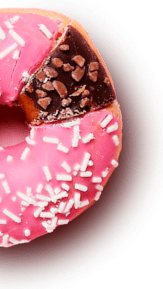 Social media marketing is one of the most cost-effective forms of digital marketing for increasing brand awareness and building a community of prospects. With millions of people using various social media platforms on a daily basis, marketers have a ready-made audience to tap into. The key is for businesses to choose the right platform, the right audience, and the right way to market.
To be honest, there is no specific answer to this question because you need to showcase your presence on every platform, wherever your audience is, based on demographics, interest and behaviors.
Every business, whether small, medium-sized, or well-known, needs a social media presence. If you're planning your social media marketing strategy or believe your company could benefit from assistance in socializing and promoting content, our SMM experts in Bangalore are here to help you connect with customers, raise brand awareness, and increase leads and sales.
In 2022, almost 85–92% of businesses used social media to market their products, services, and information. The situation at present has been fabricated in such a way that not utilizing social media marketing would definitely harm your business. As a result, having an online presence on social media is simply expected of any reputable firm these days.
Apto Digital is one of the best Social Media Marketing service companies in Bangalore, offering affordable SMM services with professional knowledge of the social media industry. Our team encompasses quick-witted and pragmatic SMM professionals, who keep updating their knowledge of the social platforms and flawlessly implement the best practices to ensure the best result and ROI.