We succour brands to amend, attune and augment digital stratagems while creating new-fangled experiences for clients and their consumers
2-decade old advertising agency conceptualized "Apto Digital" to provide innovative solutions and new age services to clients & media partners.
2015
Launched "BMS Assure" and acquired major clients like OLA, Bloomberg Quint, Rare Rabbit, Aakash etc for pan India campaign.
2016
Launched www.buymediaspace.com, India's most advanced Ad booking platform for Newspaper and other traditional advertising mediums.
2017
Expanded solutions portfolio with innovative tools and added few more prestigious logos like Swiggy, TVS motors, Medlife to the kitty
2019
We are a full-Scaled Digital advertising agency with wide solutions offerings and clientele from diverse industries from across India.
Today
Productive years on market
Projects delivered to clients
Consistently render transformative marketing solutions and deliver exceptional revenue growth.
With two decades of marketing and advertising prominence, Apto Digital has significantly witnessed and adapted the transformation of the advertising landscape and fostered businesses fruitfully in the digital ecosphere. Apto Digital catch sight of the wide horizon of clients' vision as their own and helps them turn it into reality by developing digital marketing strategies and passionately crafting a brand's digital journey.
Apto, in other words, is "worthy to be chosen," has a huge legacy of understanding the elephants in the room, and unceasingly strives to render a better art of digital service and solutions at any given moment of time. With our incredibly enthusiastic team of marketing rockstars, digital wizards and aspiring novelists, businesses can increase their breadth of traffic, awareness, desire and conversions.
A hands-on creative business administrator with more than 16 years of experience in the sales and marketing ecosphere. Ravi possesses an entrepreneurial bent of mind and is a technology enthusiast, keen to learn new skills and competencies with the ability to manage large and diverse teams. Ravi has been responsible for bringing transformative solutions for various clients and has given impeccable results to shine bright. When Ravi isn't busy, he educates people on the different inspirational ingredients of life and has been a great pillar to anyone who ever leans on him for support and growth in the business world.
CEO & FOUNDER
APTO DIGITAL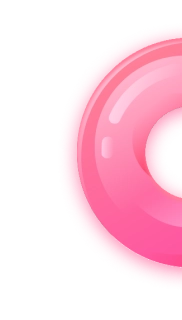 "The only way to do great work is to love what you do"
Deepa
Business Development Manager
"The future belongs to those who believe in the beauty of their dreams"
ANUSHA
MEDIA EXECUTIVE
"Either write things worth reading or do things worth writing."
MARIAN VIVEK
CONTENT SPECIALIST
I believe in the power of words 🗣️It's how you use them that may cost you or boost you!
MOHINI
Content Specialist
"I can dance with SEOs because I have a sense of algo-rhythm"
KARTHIKEYAN
Digital Marketing Specialist
"SEO is like playing hide-and-seek with Google: you want to be found, but it's not that easy."
SRI RAM
Digital Marketing Specialist
"it's not about the size of the budget, it's about the size of the creativity."
ANISHA
GRAPHIC DESIGNER
"I will rule the world! Just let me finish one more line of code."
ARAVIND KUMAR
SOFTWARE DEVELOPER
What our clients have said.
"
"Apto Digital is Rockstar for me now that's how I can define a true partner who has dedicatedly worked without any selflessness, I still remember those time and the long discussion/brainstorm that we use to do to know what's the way out to achieve our matrix such as conversion keeping all the constraints in mind and still delivering the best. Keep Rocking and looking for more such years with our valuable partnership."
"
"Working with Apto Digital has helped us scale up our fleet operations in multiple cities across India. We have enabled our business by doing multiple campaigns through them.Their work has always been fantastic and result oriented, and we hope to work with them in the future."